Garage Door Replacement – It Doesn't Get Better Than This
Garage door replacement is one of the most requested procedures that most door experts get, and it's essential to keep in mind that door replacement is a part of life for door owners. Sooner or later, you'll require door replacement, and when that time comes, it'll be in your best interest to reach out to the excellent door experts at Supreme Garage Door.
Garage Door Replacement Service
There are a plethora of reasons that might prompt you to require door replacement; they include but aren't limited to damaged doors, compromised doors, aging doors, and even aesthetically unpleasing doors.
The million-dollar question is, what should I do when I require door replacement? Suppose you require general door replacement or specific door replacements such as door cable replacement, door roller replacement, door sensor replacement, or even door bottom track replacement. In that case, it'll be in your best interest to reach out to Supreme Garage Door.
Door replacement is a delicate process that should be undertaken with care, and we firmly believe that only certified experts should attempt door replacement. Please avoid attempting door replacement without professional help.
Kourtney Cupp
2 reviews
Great service! Repair was quick and Garett thoroughly explained what needed to be done/made great recommendations for getting our garage door & machine up to date. Thanks!
Amanda Minturn
1 review
I had a great experience with Supreme Garage Door and Gate! They sent a technician out to fix my garage door within the same day I called. My technician Garett was very knowledgeable and walked me through what was specifically wrong with my garage door and what needed to be replaced. He answered any questions I had. Also, he was very courteous and maintained a sense of professionalism.
Derick Valentine
6 reviews
Nothing but great things to say about John and Supreme Garage Door. Free estimate, he was the quickest to respond, beat the best competitor's price and guarantees work. The broken spring was fixed before the best competitor was even available to show. I contacted 5 contractors and this was the winner. 5 stars!
Nicholas Varela
2 reviews
I had an accident where I accidentally closed my garage door on the back of my wifes car. Needless to say the door, brackets and rollers were damaged. This was about 9am in the morning. I called and spoke with Michele (she made it clear spelled with 1 L 🤣), who gave me great customer service and promptly had a tech out by 1pm. Harrison fixed the door and was very knowledgeable and quick with fixing the door and making sure everything was done right. To have everything taken care of in a matter of few hours makes me as the customer happy. I would suggest Supreme to anyone with issues.. great service. Will use in the future.
Alberto Salazar
5 reviews
Setting up an appointment was easy. The technicians (Garett and Harrison) were well versed in their craft and were astonishingly well receiving and informative. They worked well as a team and were finished within an hour!
Pro Door Cable Replacement – It's Time
We're excited and impressed that more homeowners are getting acquainted with their doors' core components and functions. We are likely to know a bit about door panels, and door openers, and a lot of us even have specialized apps that let you control your door from the other end of the world.
That being said, if you ever find yourself in need of door replacement expertise, including help with door cable replacement, you do not have to stress because help has arrived at the TX area.
Best Door Roller Replacement – Replacing Reliable Rollers
As much as more Americans are learning about their doors than ever before, the total percentage of homeowners conversant about doors is still painfully low.
If you asked the average homeowner what their door roller looks like, most of us wouldn't be able to give a definite or correct answer. Here at Supreme Garage Door, we're not only in the door roller replacement; we're also in the business of achieving long-term door help by educating our customers and neighbors on standard operating procedures related to door replacement.
Sensor Replacement – There's More To It Than Just Sensing
If you own an automatic door, then you have a door sensor. As a matter of fact, every automatic door in the world works with door sensors that act as a critical safety feature to tell if there's an item in the way of your entry door when it's about to open or close.
If you ever need to carry out garage door sensor replacement, please reach out to the fantastic folks at Supreme Garage Door for all your garage door replacement needs.
Bottom Track Replacement – It's Time To Get Back On Track
You might be wondering to yourself what you should do when you're in a pickle and need the services of a door bottom track replacement specialist. If you ever find yourself in a situation where a door replacement expert is needed, and you reside in or around TX, you do not need to worry; all you need to do is reach out to Supreme Garage Door, the premier door service for you in the TX area.
Supreme Door Replacement Service In TX
Dear TX resident, your days of dealing with substandard door service providers are beyond you, and you never have to worry about accessing the services of a reliable door replacement expert because Supreme Garage Door is here to help us all out.
More Of Garage Door Repair – garage door pro, garage door suppliers, door openers, and more…
Garage Door Replacement - Articles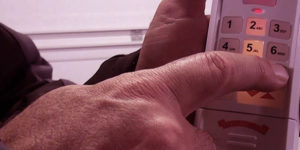 A garage door keypad is a small electronic device that is installed on the outside of your garage door. It...
Garage Door Replacement – FAQ