Garage Door Openers – Read Between The Lines
For a considerable amount of us, we have automatic door openers embedded within our doors. Still, we might not have garage door openers for the rest of us, and the primary reason this occurs is age. Here at Supreme Garage Door service, we can help you install fresh door openers and help you maintain and repair your current door openers.
Garage Door Openers Service
Nowadays, it's normal to come across doors with automatic or semi-automatic door openers; as a matter of fact, it's hard to find modern buildings that do not feature automatic door openers.
For those of us with homes that feature door openers, sooner or later, we'll require the services of a reliable door opener repair service to help us maintain and fix it when necessary. It doesn't matter how sophisticated your door remotes are; sooner or later, they'll need fixing or replacement, and when we fail to maintain them properly, they'll succumb to damage more quickly.
Why don't you consider reaching out to us today so we can assist you with some of the most exciting door opener technology, such as a door opener keypad and a door opener motor?
Opener Repair – Maintenance Is The Way Forward
Have you ever had to undertake door opener repair, if you have, how was the experience? It goes without saying that if you have a door opener for long enough, sooner or later, you'll require door opener repair.
It's only natural for our garage door openers to need fixing periodically, and it'll be in your best interest to ensure that you prepare yourself for when your opener eventually needs the attention of a professional.
Pro Opener Remotes – Remote Living
We can't tell you how many times we've received questions like, how do I properly take care of my door opener remotes or my door opener remotes usually stop working a few months after investing in them; please help me stop this from occurring.
Suppose you're passionate about getting the most out of your garage door openers by properly maintaining them. In that case, we strongly advise you to consider reaching out to the fantastic folks at Supreme Garage Door today. After working with us, we can assure you that all your present and future garage door opener remotes will fare better.
Latest Opener Keypad – The Key Is In Your Hands
Permit us to quickly tell you the story of how often, a customer of ours, improved his home security and garage door opener keypad experience thanks to the exceptional garage door keypads that we helped them install.
Are you interested in accessing premium garage door openers that'll put your current garage door opener keypad to shame? If your answer is yes, then congratulations because Supreme Garage Door is here to help you get the most out of your current and future garage door opener keypad.
Innovative Features – The Ball Is In Your Court
It's a well-known fact that garage door openers feature mechanical motors to get them to work; that being said, how do you get the most out of your door opener motor without spending a fortune?
This is an excellent question because here at Supreme Garage Door, and we are always innovating and introducing new ways to install, maintain, and repair your door opener motor. Garage door openers are excellent, but if you don't have a reliable service to help you out, likely, you won't get a lot of value from a door opener motor.
Garage Door Opener Service In Texas
Although there are many ways for you to get the most out of your garage door openers; there are only ways for you to do it amazingly; one of those ways is through contacting us.
More Of Garage Door Repair – garage door pro, garage door system, garage door springs, and more…
Garage Door Openers - Articles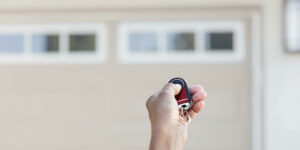 A garage door remote is a device that opens and closes a door using a remote control or wire. It...
Garage Door Openers – FAQ