Premium Garage Door Openers in Dallas
Choosing the right garage door opener can greatly enhance the security and efficiency of your home or business. In Dallas, where the demands of weather and security are paramount, it's essential to pick a trusted name. Supreme Garage Door Repair understands these needs, offering cutting-edge garage door openers that ensure smooth operation and unmatched reliability. Experience seamless access without compromising on safety.
Dallas's Leading Service for Garage Door Openers
At Supreme Garage Door Repair, we specialize in providing Dallas residents with top-quality garage door openers. From installation to maintenance, our team of experts ensures that your garage door operates flawlessly. We understand the unique challenges posed by Dallas's climate and have selected products designed to withstand local conditions. Trust our expertise:
Installation: Precision work for optimal operation.
Maintenance: Keep your opener running smoothly.
Repairs: Quick fixes for unexpected issues.
Upgrades: Modernize with the latest tech.
Consultation: Advice tailored to your needs.


Expert Garage Door Opener Installation
Safety, convenience, and efficiency start with a perfectly installed garage door opener. A professional installation ensures longevity, optimum performance, and smooth operations. Don't gamble with DIY techniques. A small misstep can lead to future malfunctions, wasted time, and increased costs. Choose expertise. Choose assurance. Need a new garage door opener installed? Reach out to the pros and enjoy peace of mind. Let's get you set up right the first time.
Fast and Efficient Garage Door Openers Repair
Your garage door isn't just a point of entry. It's security. It's convenience. But when it malfunctions, it disrupts everything. Quick and accurate repairs are crucial. Broken chains, electrical issues, or operational glitches? We've got you covered. No more long waits or repeated issues. Get back to seamless operations. Need repairs done right? Call for expert solutions now.
Unmatched Garage Door Opener Motor Repair
A malfunctioning motor transforms your garage door into a massive wall. Frustrating, isn't it? But, there's a solution. Quick, precise motor repairs restore convenience and security. With expert diagnosis and speedy fixes, halt the hassles of a faulty motor. Restore your garage's functionality. Experience the difference of professional touch. Need a motor fix? Don't hesitate. Reach out today.
Reliable Opener Remote Repairs
A non-responsive remote defeats the purpose of automatic garage doors. It's not just about changing batteries. Internal circuit issues or syncing problems need expert attention. Get your remote back to its best form. Swift, accurate, and reliable – that's what professional remote repairs promise. Want your remote working as new? Make the right call. Opt for professional services.
Upgrade to Advanced Garage Door Openers
The world is advancing, and so should your garage door opener. Experience cutting-edge features like smartphone controls, enhanced security, and ultra-quiet operations. A world where convenience meets modern technology awaits. Upgrade and step into a seamless, futuristic experience. Ready for an upgrade? Supreme Garage Door Repair is here to guide you to the future. Connect with us and elevate your garage experience.
More Of Garage Door Repair – garage door pro, garage door system, garage door springs, and more…
Garage Door Openers - Articles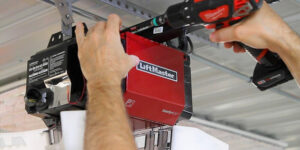 When it comes to ensuring the smooth operation of your garage door opener, the battery plays a crucial role. LiftMaster...
Garage Door Openers – FAQ