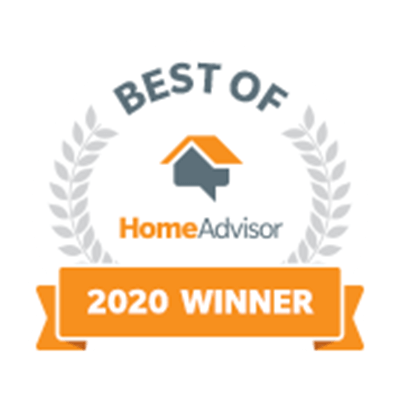 Supreme Garage Door Repair
Garage doors are the gateway to your residence, you might think that they're not that important, but a garage door is an outlook of your house and appeals to people visiting or passing by. Supreme Garage Door DFW, TX, has the perfect garage door for you, call us now!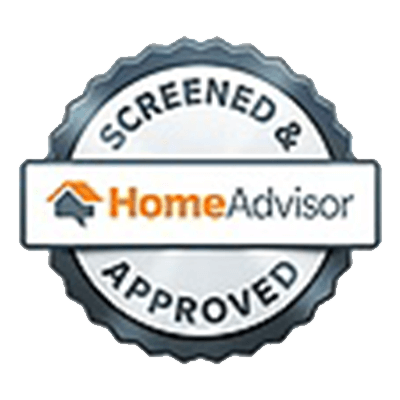 Garage Door
Service in Texas
We've had all kinds of customers after working for over a decade all over town, what most of our TX customers have in common is that they thought they had installed the perfect garage door for their house, this immersion didn't last for long and their life became a mess. Living with a faulty commercial garage door isn't easy, we understand your pain and are here to help.
Our garage door repairman can repair any kind of damage your garage door has achieved. A garage door's equipment can go wrong anytime, any day, if you ever find yourself in such a pickle, don't be afraid to consult us.
By exposure to heat, extreme weather conditions, etc., a garage door's equipment can malfunction. This is why we also provide brand new garage door openers and garage door springs, while we can also repair your broken springs or openers, we recommend you replace them with our very own equipment. We are the best garage door suppliers in the DFW area, so call us and get a garage door installation or a garage door replacement from us now!
Garage Door Repairman - Repairing A Necessity Quickly & Efficiently!
We use a garage door to rapidly exist or access our home while also parking our vehicle or storing our items, it's a necessity for us. If your garage door isn't working anymore and is creating problems in your life, our garage door repairman is just one call away! We understand the busy schedules people have these days, so instead of fixing your door manually and possibly creating more damage than there originally was, give our DFW garage door repairman a call.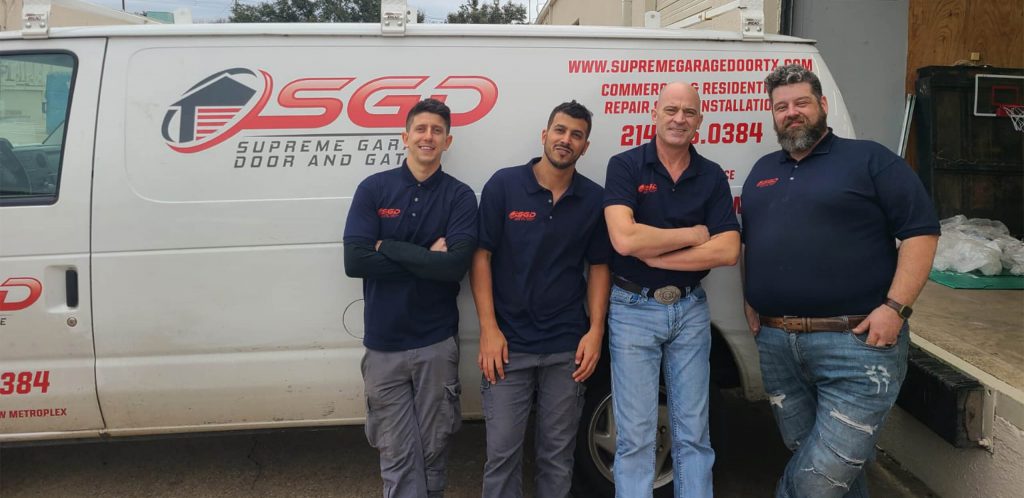 Garage Door Openers - The Best of The Best
The mechanism behind the working of a garage door is extremely confusing to the common man, but not to our mechanics. All garage doors have a garage door opener so it can open and close without you having to work it manually.
Sometimes, these openers malfunction and you find yourself in a lockout inside or outside of your own garage. We provide your garage door with the best garage door openers so you never have to get stuck in a situation like that ever again, we can also check up on your pre-existing garage door opener and fix what needs to be fixed, as a precautionary measure.

Johanna Lloyd
2 reviews
I was desperately in need of a garage repair and maintenance person. I googled what I needed and up popped these fine people. They came out right away the same day and did all the work I needed immediately for a very fair price which I was glad to pay. My problem is solved in a matter of less than an hour. I'm very happy with the service and warranty that was provided for a year.

Belinda Cini
1 review
The guys were great! They responded quickly and completed all work efficiently as promised. They installed a new opener and replaced parts on the garage door and now everything works perfectly!

Joli Ballew
7 reviews
I needed to take out two garage doors and the middle separator and replace all with a single, large garage door so that I could get my truck in. While several companies told me it was going to require other experts, Ron at SGD was able to do it all in a day with just his crew. It looks awesome and I'm so happy to have my new car garaged. Workers were on time, personable, and did a fantastic job. I got two openers, all new wood for the frame, new tracks, and a new motor, all for around $4000. I'm very happy.

Annette Johnson
2 reviews
Very quick and professional service. I contacted them and had my repairs done within hours. They provided options and expertise! Sean our service rep was excellent!

Emmelie De La Cruz
2 reviews
My garage door suddenly stopped working and less than 24 hours later, Sean came by and fixed it quickly. He was super pleasant, and it was easy to schedule the appointment. The Supreme team are clearly experts at all things garage doors and I'm so grateful!
Garage Door Springs - An Essential Component
A garage door, alongside a garage door opener, has one more component that is important in its working, this is called a garage door spring. If you consult us for your garage door opener and there isn't a problem with it, the next place we look with your blessing will be your garage door springs, if it's found to be rusted, burnt, or misplaced, we'll replace it with our garage door springs or try repairing it.
Our experience has allowed us to install or repair any and every kind of garage door spring there is, so call us now!
Garage Door Installation - Beautiful Curb Appeal!
When it comes to getting a garage door installation, you shouldn't be shy about spending more money than the average person. A garage door is the outlook of your house, it defines your house's curb appeal, and you shouldn't ever be stingy when it comes to your home's outlook. Consult our TX technicians with a garage door of your choosing and we'll install it, no questions asked.
Our reasonable prices are the reason we're the specialists people come to from all over the city to get a garage door installation, call us now!
Garage Door Near Me – Always Near You Wherever You Are!
Supreme Garage Door can provide you with the best garage door services there are at extremely reasonable prices. After working for over a decade all over Texas, we know exactly what our customers need, so don't be afraid to consult us for your problems. You haven't landed on this page by luck, destiny has brought us together, and let's celebrate that.
If you were searching for a garage door near me, look no further. Call us now and go through options you never even thought you had. 
A Reliable Service – A Dedicated Staff - Just One Call Away!
Most of our customers are usually worried when it comes to giving their home's access to mechanics for the installation or repairment of garage doors and their equipment. Once you decide to trust in us, you'll find out why Supreme Garage Door is famous all over Texas. Our reliable mechanics provide reliable services that no one else can offer, so look no further and contact us now!
Install Garage Door - Just a Call Away!
Are you trying to install garage door? Well here is what you need to know before you install garage door. Whether you are installing a new door or replacing an old rusty door of the garage, there is a wide range of garage doors available in the market from which you can choose a door to your liking. The first thing you need to know is the size of the door you require if you are unsure you can always contact a professional to help you out. You can always contact us as we are just a call away!
Repair Garage Door - Was Never So Easy!
If you want to repair garage door, then it can be done quickly. Suppose your garage door cable broke or you want to repair garage door hinges or rollers, identify the problem in your garage door first. It will save you time, and you can convey the issues to professionals. Our professionals can detect the issues and repair it quickly. Moreover, we can fix any issue related to cables, springs, or alignment of garage door cables. We are here to solve all these problems associated with your garage door. Call us now!
Replace Springs - Identifying The Problem!
You can find out if you need to replace springs of your garage door by examining it. If you observe any gap in the springs, then it is time to replace springs. It affects the normal working of the garage door. You can also get to know the loose spring problem when you hit the button, and the door does not open. It is not difficult to identify this problem as you can tell just by looking up to the springs if they are showing the gap or not. There is no need to worry in this case as the professionals can deal with replacing garage door springs.
Repair Rollers and Tracks - Without Compromising Your Safety!
It can be a little complicated procedure to repair rollers and tracks of garage doors. Fasteners hold the tracks to the wall. You can get the track out by removing the lag screws that contain them. Then pull the rollers out and put the new ones in their place. You have to keep precautions in mind if you repair rollers and tracks as it can get dangerous. There is a cable attached to the bracket at the bottom. It can pull out with great force and injure you. However, we can deal with such problems efficiently without causing any disturbance. Call us now!
Repair Cables - Alignment and Positioning the Cables!
It is necessary to repair cables of the garage door. If they are rusty and are not in good condition, then you must need to fix it. These cables play an essential part in lifting the garage door, so you need to repair cables if they are not correctly positioned. The alignment of cables is needed to keep the door balanced. Handling the wires is not an easy task, so you need to call professionals. These cables are under high tension and can cause severe injury or even death if not adequately treated. Get our secure service!
Install Opener – Trust Us With Your Security!
You can install opener easily if you do not have an automatic garage door. You need a few things like a motor, rails, pulley, and screws, etc. You can install opener by attaching the pulley to rails and then put the rails into the engine. This procedure can be done on the ground. We can install this set up relatively quickly by putting it in the right place on the walls and roof. The most important thing is to add the safety sensors while installing the doors; otherwise, it can cause you injury. We are here to install it for you more safely and securely.
Replace Opener – Get Quick and Reliable Service!
You can replace opener of the garage door by first bringing the proper equipment. Make sure to fix according to your door's previous size, such as rails, drives, belts, etc. Some things can be reused as the wiring, hooks, and door sensors, so you do not need to buy the whole set up. Put all the things together. Attach the pulley to rails and put the rails in the motor. This motor now can be installed on the wall in place of the old one. Then replace opener with the new one. The replacement is this easy for us!
Replace Door Panels - With Convenience!
We just need a few things to replace door panels such as two grips and an impact drill. First, we lift the panel above from the ground and then put a pair of vice-grips under a set of rollers to replace door panels. After that, we remove the hinges of the upper side of the panel that is to be replaced. Undo the hinges and by using come along take the panel out. Pull this section out and insert the new one. It's that simple to replace it! Call us to get our best service!
General Maintenance - Better Maintain than Replace!
Routine general maintenance of the garage door is essential for its regular operation and increasing its lifetime. Its general maintenance does not require a lot of time. You need to get a socket, a lubricant, and scrap cardboard. Lubricate all the moving parts and check if they are functioning correctly. Tighten the hinges if they are loose and then lubricate them. Lubricate the spring by placing the cardboard behind it, so the painted wall does not get dirty. It increases the lifetime of cables. You can check the door by opening and closing it. Get this durable service now!
Insulated Installation - The Best Way to Protect Your Garage!
You need a steel insulated installation to avoid heating the garage. It keeps the garage temperate moderate. Put this insulated installation in the right place and attach it to the rollers. Screw the insulations tightly to keep the section in place. Then prepare the other panel and put it in its place above the first one. Screw this panel tightly against the wall and the first panel. Attach the rails and install the springs. Finally, install the motor on the roof and check its working if it is lifting smoothly. It is how you will get an insulated installation in your garage door by us. Get our reliable service now!
Supreme Garage Door Repair - Near Me