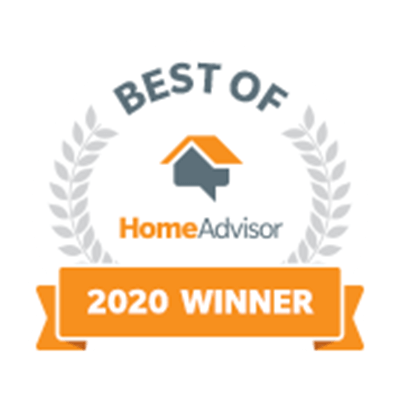 Supreme Garage Door Repair
Serving Local in Dallas Fort Worth Metro, Supreme Garage Door Repair takes pride in providing the best garage door service. With our fast response and professional work, we are your trusted local experts. Whether it's residential or commercial, we are your one-stop shop for all your garage door needs. Experience the excellence of Supreme Garage Door Repair as we serve Texas, one garage door at a time.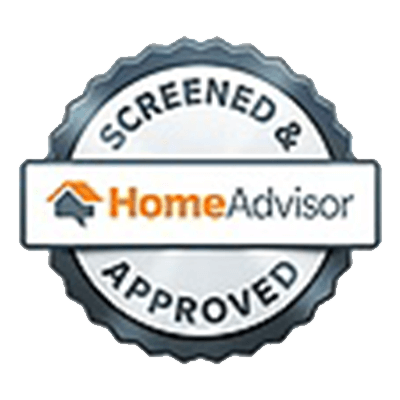 Garage Door Service
In Texas
We have had all kinds of customers after working for over a decade all over town. What most of our Texan customers have in common is that they thought they had installed the perfect door for their house. This immersion didn't last for long, and their life became a mess. Living with a faulty commercial door isn't easy. We understand your pain and are here to help.
Our repairman can repair any kind of damage your door has. A door's equipment can go wrong anytime. If you ever find yourself in such a pickle, don't be afraid to call us.
By exposure to heat, extreme weather conditions, etc.; a garage doors equipment can malfunction. Therefore, we also provide brand new door openers and springs. We can also repair your broken springs or openers; we recommend you replace them with our very own equipment. We are the best door suppliers in the Texas area. So, call us and get a garage door repair, installation, or a replacement from us now!
Garage Door Repairman - Repairing A Necessity Quickly & Efficiently!
We use a door to rapidly exit or enter our home while also parking our vehicle or storing our items; it's a necessity for us. If your door isn't working anymore and is creating problems in your life, our top-notch repairman is just one call away! We understand the busy schedules people have these days. So, instead of fixing your door manually and possibly creating more damage than there originally was, give us a call for garage door repair.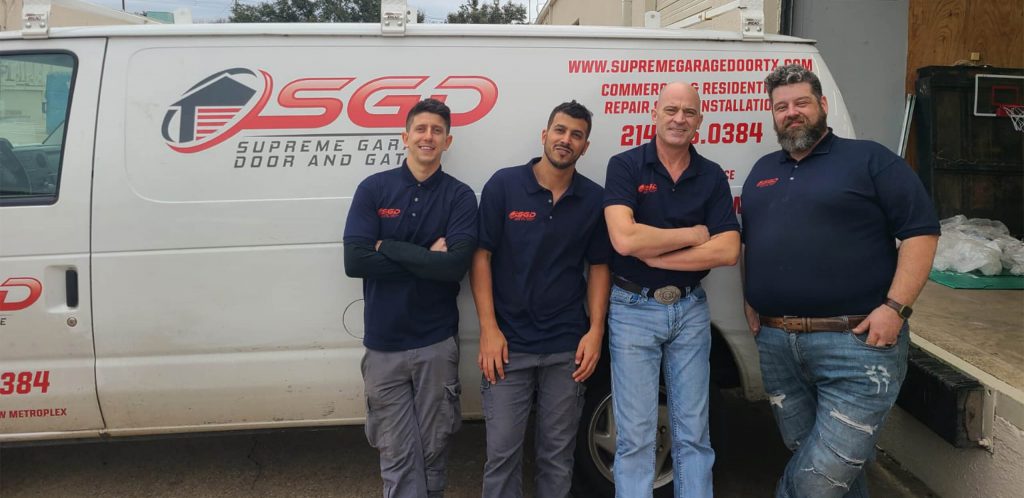 Garage Door Openers - The Best of The Best
The mechanism behind the working of a door is extremely confusing to the common man, but not to our mechanics. All doors have an opener so they can open and close without you having to work it manually.
Sometimes, these openers can malfunction. Then you find yourself in a lockout inside or outside of your own garage. We provide your oor with the best openers, so you never have to get stuck in a situation like that ever again. We can also check up on your pre-existing door opener and fix what needs to be fixed as a precautionary measure. Supreme – Garage Door Repair!
Garage Door Springs - An Essential Component
A door, alongside an opener, has one more component that is important in its working. This is called a door spring. If you consult us for your door opener and there is a problem with it, we will check it out for you.
The next place we look into is your garage door springs. if they are found to be rusted, burnt, or misplaced, we'll replace them with our door springs or try repairing them. Our experience has allowed us to install or repair any and every kind of door spring there is. So, call us now! Supreme – Garage Door Repair!
Garage Door Installation - Beautiful Curb Appeal!
When it comes to getting a door installation, you shouldn't be shy about spending more money than the average person. A door is the outlook of your house. It defines your house's curb appeal, and you shouldn't ever be stingy when it comes to your home's outlook.
Consult our Texas Garage Door Repair technicians to get a door of your choosing and we'll install it. No questions asked. Our reasonable prices are the reason we're the specialists people come to from all over the state to get a door installation. Call us now!
Reliable & Top-Notch Services
Garage Door Repair Near Me – Always Near You Wherever You Are!
Supreme Garage Door can provide you with the best services there is at extremely reasonable prices. After working for over a decade all over Texas, we know exactly what our customers need. So don't be afraid to consult us for your problems. You haven't landed on this page by luck. Destiny has brought us together. So, let's celebrate that!
If you were searching for a garage door repair near me, look no further. Call us now and go through options you never even thought you had. 
A Reliable Service – A Dedicated Staff - Just One Call Away!
Most of our customers are usually worried when it comes to giving their homes access to mechanics for the installation or repair of doors and their equipment. Once you decide to trust in us, you'll find out why Supreme Garage Door is famous all over Texas. Our reliable mechanics provide reliable door repair services that no one else can offer, so look no further and contact us now!
Garage Door System Dallas, TX - Best Services At Affordable Rates
Looking for a repair person can be quite the hassle; one person can handle this but isn't an expert, and that other thing. If you're looking for comprehensive service for your garage door, you need to call Supreme Garage Door Repair. Take advantage of our extensive network of the most reliable vendors in the garage door business and get the best spare parts for your garage door at the best prices. Hit us up for everything about your garage door system in Dallas, TX, and we will never let you down!
Garage Door Solutions Dallas, TX - Pick Up That Phone And Call Us!
If you've ever had trouble opening or shutting your garage door, then you know what frustration feels like. If you're looking for the absolute best garage door services ever seen, call Supreme Garage Door Repair, and we'll hook you up at the best quality and rates. We offer every garage door service you can think of, from installation to repair, replacement of parts, and even some really cool custom upgrades. Get the best garage door solutions Dallas, TX, can offer. We are just a call away!
Garage Door Experts Dallas, TX - Give Us A Call As You Deserve The Best
If you're looking for the best garage door experts Dallas, TX has to offer. You might be thinking that the service will burn a big hole in your pockets. Supreme Garage Door Repair is your plug. Give us a call anytime and take advantage of our top-level technicians and our access to the most trusted garage door spare parts vendors for all your garage door needs. We are offering affordable services. Get the best our garage door professionals have to offer at competitive rates in Dallas, TX.
General Maintenance Dallas, TX - All Types Of Garage Door Services
Our general maintenance Dallas, TX services include all types of garage doors. Our maintenance services cover all aspects of your garage door from the springs, rollers, keypad, and other parts that make up your garage door. We will be glad to show you the magic we can perform in your garage. Are you thinking of having your garage maintained? Supreme Garage Door Repair is up to the task. Work becomes more accessible and smoother when our workers are well-coordinated. We are available for any general maintenance services that will not disappoint you.
Install Garage Door Dallas, TX -Industry of Professional Services
To improve your garage, you should install a garage door. You can ensure the safety of your garage with the help of install garage door Dallas, TX services. If you take this step, your garage and vehicles are safe. Whether for security reasons (the most critical aspect) or beauty, Supreme Garage Door Repair loves to help the customers to install garage door. Call us now!
Repair Cables Dallas, TX - Take Advantage of Our Services
It is not a good idea to do it yourself when it comes to cables. Electrocution is very dangerous. Repair cables Dallas, TX from Supreme Garage Door Repair can help you resolve these issues carefully. The skills necessary to handle wire have been taught to our men through training. A faulty cable causes a sparking signal or an inability to power your equipment. Regardless of how bad the problem is, we can fix it. We will resolve any cable issue you have immediately, so call us today.
Repair Garage Door Dallas, TX - Our Expertise Can Help
It is far riskier to manage a damaged garage door than to repair or replace it. There will be times when you need repair garage door Dallas, TX services because it develops faults that disrupt its regular operation. At Supreme Garage Door Repair, we specialize in garage door repairs. We get so many recommendations and positive reviews from our customers because of this. If you need help repairing garage doors, our experts will assist you at any time you need it. You can rest assured that you will receive the best garage door repair service possible.
Repair Gate Dallas, TX - Customer-Friendly And Safe Service
We provide repair gate Dallas, TX services as well as maintenance and installation. To keep intruders out, you need to install a gate that can resist all types of intrusion. With just one glance, our certified experts can always tell exactly what's amiss with your entrance. Therefore, it is not necessary to purchase brand-new ones. Instead, you may repair them. Our services can extend the life of your gates no matter how old they are. We offer regular gate repair services from Supreme Garage Door Repair.
Repair Rollers And Tracks Dallas, TX - Your Doorstep Service
If you hear a creaking sound from your garage door, you will probably need garage door rollers and tracks repair service. If you understand the signs that your garage door is off-track, you can prevent further issues. If you need rollers replaced, we can do that as well. Our customers have endorsed our experience in repair rollers and tracks Dallas, TX. No complaints have been reported. There is no effort required on your part to utilize our consultation service. Supreme Garage Door Repair can provide you with a free estimate.
Replace Door Panels Dallas, TX - We Are Here To Impress You!
Garage doors are necessary for accessing the inside of the garage. We provide garage replace door panels Dallas, Texas services through Supreme Garage Door Repair. When it comes to determining whether your door is damaged or not, its severity is the most important factor. It may be possible to repair only one or a few damaged panels. Therefore, if you will be replacing just one panel of a garage door, you can do it. A rotted, dented, holey, or rusting garage door panel may indicate that you need to replace them. Call us today to replace door panels.
Replace Opener Dallas, TX - World-class Services At Your Disposal
Your garage doors will protect anything inside your garage. With a bad garage door opener, you do not want to compromise your home security. We provide the best service to replace opener. Our professionals are highly skilled and have access to the best tools, so you know you will receive the best service. Supreme Garage Door Repair's professionalism is well-known. We have the best servicemen. We send service members to your location who are professionally trained to provide you with the best replace opener Dallas, TX services.
Replace Springs Dallas, TX - We'll Do It For You!
Hire our replace springs services if you suspect a fault in the tiny particles in your garage. Door components are more likely to be damaged over time. You are not responsible for the failure of your springs when you are not buoyant enough. Your springs will snap or lose their tension eventually. Replace them if this happens. Our company offers spring replacement services. Come on, let's talk about spring replacement! We recognize that every customer has different financial circumstances. Supreme Garage Door Repair offers affordable replace springs Dallas, TX services.
Garage Door Pro Dallas - Let Us Handle Your Needs!
Nothing beats getting the services of a pro when something goes wrong with your garage door. A problem solved with speed is very good for your peace of mind. If you're looking for a garage door professional, Supreme Garage Door Repair is the first name that should come to your mind. Give us a call and get a top garage door pro Dallas, TX, at the best rates you can find anywhere! Whether you need installation, repair, reinforcement, insulation or anything else, we've got you covered. Contact us for the best experience.
Garage Door Specialist Dallas, TX - Give Us A Call And Get The Best
If you're looking to hire a garage door specialist Dallas, TX, you might want to call Supreme Garage Door Repair. Our technicians are the best in their field, and we ensure you will get the best in garage door installation and repair and quality replacement parts from our trusted vendors. If you're looking for the best garage door specialist Dallas can boast, odds are the person is one of our top-rated technicians. Call today for the best quality service and the best rates ever.
If You've Got A Garage Door With Man Door Dallas, TX, We've Got The Technician For You
If you've got a garage door with man door Dallas, TX, you might have a few more problems than someone with a single-panel overhead door or screen door because of the extra moving parts, but a call to Supreme Garage Door Repair is all it takes to fix any issue. Panels, tracks or rollers, we've got the know-how to fix the issue. Give us a call for any issues with your garage door with the man door in Dallas, TX and let's fix it.
We're The Top Garage Door Contractors Dallas, TX Has Got - Give Us A Call And See Why
If you needed garage door services and money was not an object, wouldn't you get the best? Well, now you can hire the best garage door contractors Dallas, TX, can offer, and you don't have to break the bank. Call Supreme Garage Door Repair and get the best rates and the best quality service for your garage door. If you're in a hurry, don't worry; our service is speedy. We're the contractors Dallas, TX, trusts; you can trust us as well.
Overhead Garage Door Dallas, TX - Call Us Now And Get The Best Services And Top Rates!
If you need to install or repair an overhead garage door Dallas, TX, you should call Supreme Garage Door Repair ASAP. Call us and get the best in service, the best and the strongest spare parts and the speediest overhead garage door service. Whatever the issue is with your overhead garage door, we know how to fix it. We can replace any worn-out parts from the struts and motor to the panels themselves. Give us a call anytime for top-quality service.
Supreme Garage Door Repair - Near Me