Garage Door Springs – Spring to Your Step
Before we proceed, we feel the need to state that this piece is not a guide or how-to on garage door springs, this is merely an insight into door springs, how they work and how the amazing professionals at Supreme Garage Door can help you take your door springs game to the next level. Kindly sit back, relax, and let us take you on a journey through door springs.
Garage Door Springs Service
If you're interested in knowing more critical knowledge about door springs, then this piece is the perfect article for you. The truth is that the vast majority of us pay very little attention to our door springs until something goes wrong. We understand the reason for this, but it's also worth stating that such oversight tends to result in expensive door springs repair or replacement.
Here at Supreme Garage Door, we are available to help you with our expertise on everything from door extension springs to door torsion springs, and even door spring adjustment. These services are just a few of the amazing services we can help you with, that being said, with us, you never have to stress about door springs ever again.
Garage Door Springs Repair – We Are Here for You
Garage door springs repair is more complicated than it might appear, and that's why we feel everyone should seek professional help when they're in the market for garage door repair or door springs.
The first thing you should do when you want to repair springs is to ascertain what type of springs you have. There are generally two types of springs, and they're known as; torsion springs and extension springs. We'll take a better look into the two types of springs in a few minutes.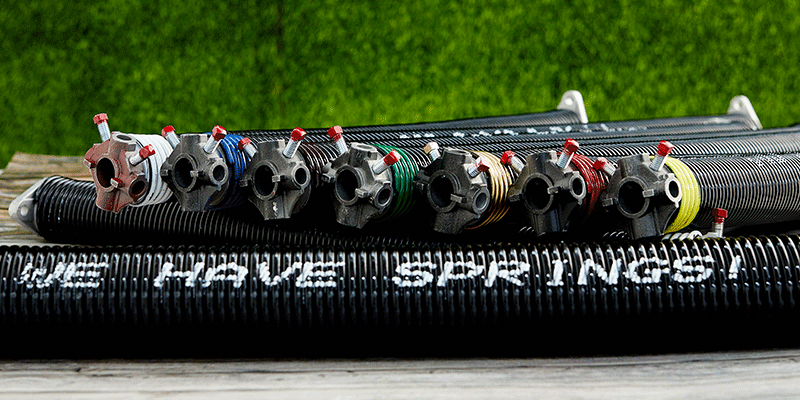 Garage Door Extension Springs – Upper Track Awesomeness
When we talk about garage door extension springs, we're talking about the type of springs that are located above the upper tracks of your garage door on both sides.
The major reason why we advise DIY enthusiasts to refrain from attempting to replace their garage door springs is that garage door springs are tightly wound and this results in them being under immense tension.
If you try to mess with your garage springs while trying to fix something, they can cause a lot of damage to you, and your actions may render them inoperable.
Best Torsion Springs – Talk Is Cheap
After learning a bit about extension springs used in the doors, we're going to look into the second type of garage springs known as torsion springs.
Now, you may be wondering to yourself what torsion springs are, and what differentiates this class of garage door springs from the first class.
Torsion springs are those springs attached above a closed garage door, so now that you know what to look out for and you can better ascertain how Supreme Garage Door can assist you when you're ready to install or maintain your springs.
Spring Adjustment – Stay In-Sync
The most reliable sign that you have a well-functioning door is that it opens and closes smoothly without noise or issues. That being said, if your door begins to open and close with a noticeable jerk or an unusual amount of noise, then it might be time to reach out to us at Supreme Garage Door for spring adjustment.
The last thing you want is out-of-balance springs, that being said, if your garage door becomes harder or impossible to operate then you may need to reach out to us for garage door spring adjustment.
If you live or do business in and around TX, there's no reason why you should have to deal with faulty garage doors, we are here to help you out at all times without disturbing your wallet.
More Of Garage Door Repair – garage door pro, door repairman, garage door installation and more…
Garage Door Springs – FAQ
Garage Door Springs - Articles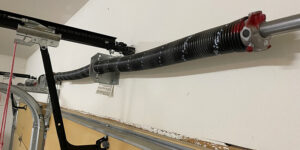 Garage door springs are a crucial part of any garage door system. They are responsible for the smooth operation of...