Garage Door Style – Match the Curb Appeal Of Your House
Supreme Garage Door has a garage door style to match your house. Garage door style represents 30% of your exterior. Supreme Garage Door has the most popular and trendy door style for you to select.
Garage Door Style Service Caters to Trendy & Popular Designs
An appealing door style can increase your property value. It is important that the custom doors you select match the façade of your exterior home outlook. The door style should not attract unnecessary attention from the look of the house.
If your house is a wooden exterior Supreme Garage Door has wood-look door designs. One of the best things about wooden exterior and doors is that it is not prone to door rust as much as steel. We have a ranch, Mediterranean, Tudor, modern farmhouse, colonial, and black door designs for homeowners.
These doors can be made in a variety of different materials. There are aluminum and steel doors that also incorporate glass designs. These doors are not only durable and secure but also aesthetically pleasing to view. This could potentially attract visitors even if it doesn't increase property value.
Choose From Modern & Stylish Custom Garage Doors Design
Contemporary door style is an increasing popular choice especially in metropolitan areas. Contemporary custom doors feature asymmetrical designs which may incorporate natural lighting. Contemporary doors usually combine wooden and metallic tones to present an eye-catching exterior.
We have contemporary custom doors available in skyline flush, sophisticated sterling, and full-view aluminum. You can choose from many different colors for each model of door. You can choose from plain, frosted, tinted, glue chip, obscure, and seeded glass textures if the door includes glass paneling. With contemporary designs, you can choose the number of windows as well.
Why Wood Look Doors Are Better Than Actual Wood?
Wooden doors are attractive but wood presents a number of different problems which is not there with other materials. No one can deny the charm of elegant wooden designs. But a wooden door of the same dimensions is much more expensive in consideration to any other material.
Wood needs to be processed and polished before it can become a productive garage door style. Even after processing and polishing there is still the risk of termites. This is why we have wood look doors. Wood look doors give you the attraction of wood without all of the other inconveniences.
Are Black Doors A Practical and Fashionable Choice?
If you are looking for a captivating door style, black is the color most people choose. Black paint is the easiest to find in a hardware store. Black garage doors are the result of someone trying to renew the look of their doors. Needless to say, this does not result in a very stylish-looking door.
We have full glass and aluminum black doors that look completely stunning. There are also black doors with a wooden finish. Black will be prone to fading due to constant exposure to sunlight. Certain manufacturers like Amarr, CHI, and Hormann have black doors that use specialized paint. This way you can get the appeal of a black look minus all of the problems.
Do Certain Types of Door Styles Attract Door Rust
You will inevitably get door rust with a door style that has metallic pieces that have not been processed. Garage door rust will still be an issue even if the metal has been processed. The only difference is that it will not happen so quickly.
There are door designers which use metals in their designs so that it minimizes the chances of rust. One way to minimize rust is to cover the metallic sheet design with glass.
Garage Door Styles Based On Weather & Climatic Considerations
Take into consideration the weather in your area when you choose a certain garage door style. Some door styles automatically incorporate insulation in their design. Insulation will be especially invaluable in colder regions. There are designs that let in sunlight but not the cool winter breeze.
More Of Garage Door Repair – garage door pro, garage door repairman, garage door installation, and more…
Garage Door Style - Articles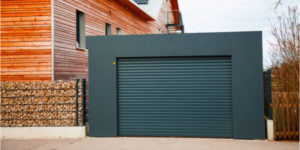 Garage doors play a crucial role in the general outlook of your home, and as a homeowner, you should love...