Garage Door Rust – Contemporary Style Garage Doors To Prevent Rust
Are you looking for designer doors? Wish the garage doors to last the longest? At Supreme Garage Door, we provide access to our designer range of top-class doors that not only serve appealing, but also deliver great functionality to your house.
One of the primary concerns of most homeowners in Texas is garage door rust. Over the passage of time, due to continued exposure to humid weather conditions, the metal frame doors rust. To prevent the same, we have an innovative range of full-proof door rust solutions for homeowners. Contact us now to know more!
When you hire professional door rust-resistant designs from Supreme Garage Door, you can be assured of the overall improved durability as well as aesthetics of the door. At our company, we offer access to an innovative range of door rust solutions –including modern aluminium doors, modern wood look doors, modern metal doors, and modern steel collection doors.
Rust-resistant doors are available at Supreme Garage Door for applications involving high moisture and increasingly corrosive environments. With the utilization of the right anti-rust door materials like aluminum and wood look, we can help you to achieve the desired results. The Texas-made rust-proof doors are highly sustainable and durable to make your investment worthwhile at our company.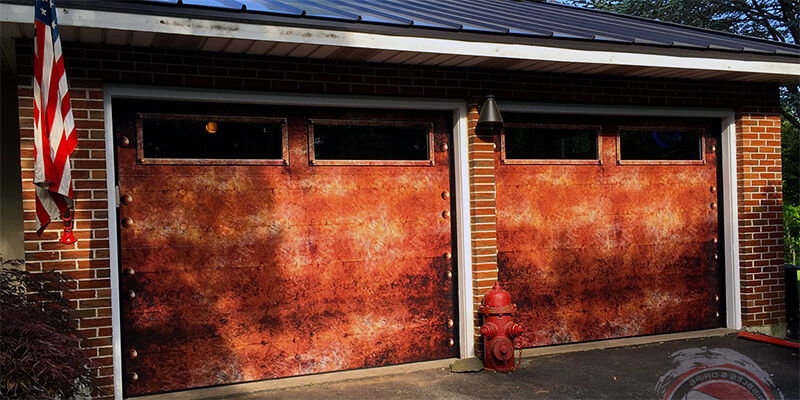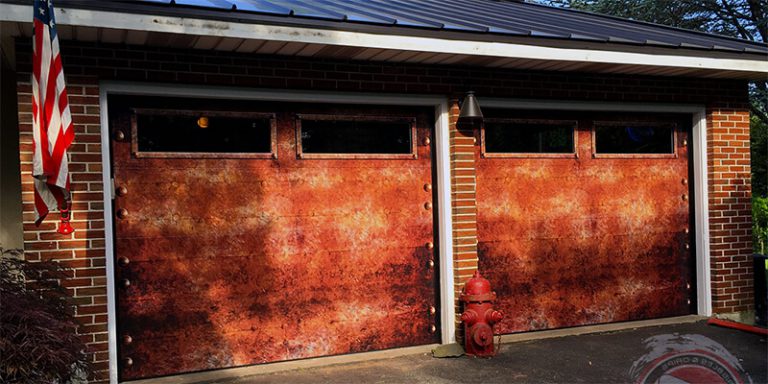 Maximizing the Life of Your Garage Doors!
Our modern aluminium doors collection is curated to deliver maximum resistance from corrosion while improving the overall life cycle of your doors. The modern aluminum doors collection at Supreme Garage Door offers contemporary elegance with clean, sleek lines. At the same time, the innovative door collection also provides maximum infiltration of light and air into the garage space for proper ventilation.
We combine the essence of top-grade aluminum and glass for unmatched visual appeal, light infiltration, and strength. Our modern range of aluminum garage door rust prevention is available in standard as well as heavy-duty models to suit the specific requirements of your door installation project.
Modern Wood Look Doors for Maximum Appeal & Strength
A modern wood look door by Supreme Garage Door is one that appears to be wood-like but is made of top-grade steel for improved strength and maximum durability. Our contemporary range of modern wood look doors is highly practical, rust-proof, and low-maintenance while offering the appearance of natural wood.
Our wood look doors are made out of top-grade faux wood materials while being available in a myriad of contemporary design options to suit the specific requirements of your home décor. Some of the key features of our contemporary wood look doors are the overall sleek design paired with aluminum accents, sleek windows, and horizontal lines.
The modern range of wood look doors is insulated well to prevent garage door rust and corrosion throughout the life cycle. The steel base is covered with a composite overlay being molded from real wood for creating a natural look.
Modern Metal Doors For Optimum Durability & Strength
Our topmost range of corrosion-resistant doors is available in the modern metal door variants to impart great strength and durability assurances to our clients. At Supreme Garage Door, you can come across premium modern metal doors that are insulated well to be rust-proof and being capable of dealing with high moisture & corrosive environments.
Our metal doors make use of top-grade composite metal materials for improved aesthetics and durability to avoid any garage door rust. For a highly economic approach to ensuring that our metal doors are rust-proof, we treat different door components with an anti-rust coating or polishing. We also implement top-notch powder coating solutions to deliver improved corrosion resistance in comparison to other methods.
Modern Steel Collection Garage Doors For Your House
Modern steel collection garage doors by Supreme Garage Door perfectly complement mid-century as well as contemporary home styles. With us, you can be convinced of a wide range of options to suit the overall décor as well as style of your home. Whether your home is a contemporary or a mid-century style, the beautiful and highly durable steel panel doors are perfect when it comes to improving the overall durability of the door units.
Additionally, when you install top-grade modern steel collection doors in your house in Texas, you can be assured that it remains intact for the longest period. This is because we treat our steel collection doors with the highest level of door rust-proof solutions and take top-notch care of the overall quality.
Garage Door Rust Prevention With Our Bespoke Collection
If you wish to ensure the longest possible life of the doors in your house, you can trust our collection of rust-proof doors at Supreme Garage Door. For more information on our innovative door collection and services, contact us now!
More Of Garage Door Repair – black garage doors, garage door system, door openers, door repairman, garage door style and more…