Garage Door Springs Repair: How Safe Is Your Garage?
Garage door springs repair in Texas is handled efficiently by Supreme Garage Door. springs repair can pose a severe threat to the safety of your family. Always pay attention to the early signs of spring repair.
Garage Door Springs Repair Service
Maintaining the door in excellent condition requires the help of a professional company like Supreme Garage Door. Garage door springs repair often show signs that might go unnoticed by the garage owner. A broken spring might pose a significant safety risk to your family and the beloved car. Changing springs before it crashes, damaging the bulky and costly door is essential to saving money. Try to fix spring repairs with a reputed company like Supreme Garage Door, Texas, to avoid frequent door springs repair in the future. If possible, ask the company to fix a springless door or rolling service door, which works using one direct-drive motor and does not require any pulley or counterbalance system to lift the garage door. It is best to use slat curtains with limited weight made of stainless steel or aluminum.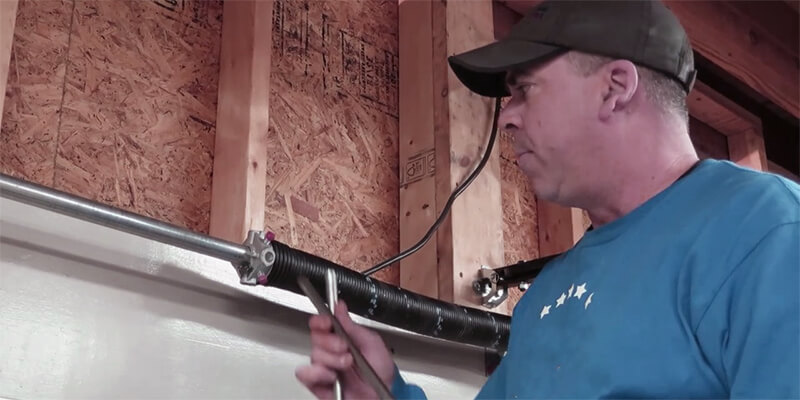 Broken Spring - Mistakes You Should Avoid
It is common for garage owners to call local workers available to fix the garage repair quickly. Avoiding inevitable mistakes while fixing the broken spring will save hundreds of dollars in repair money. Educate yourselves about the issues arising in door springs repair and know about the best garage spring models and the weight limit they will support. Learn about cheap broken spring brands that cause problems frequently and try to avoid installing them in your garage. Never use springs sold for a low price, and check them thoroughly for rust and durability.
Changing Door Springs - Discover The Hidden Secrets
Changing springs is a process that occurs once in a decade if you use standard products in the first place. Most repair companies will not let you know much about the affordable options or the best equipment suitable for your particular springs repair. They will try to sell more or push you towards a replacement of the springs. Always stay alert and check whether there is a possibility to repair rather than changing garage door springs. Contact reputed companies with good reviews online or a trusted local company to check and guide you in the process.
Fix Door Spring - Signs You Should Never Neglect
Garage door springs repair will always show some signs before they stop working altogether, like slow working and squeaky noise. Check if the emergency rope can open the door, and if not, check for bends on the top of the garage door. Before trying to fix spring repairs, note if there are any jerky movements while the door opens or closes, which might likely happen if the spring is broken or misplaced. Check for gaps in the middle of the springs and rust when you try to fix spring.
Springless Garage Door: Why You Should Install Them?
A springless door provides high performance without the springs operating only with a powerful motor ensuring better security and fewer repair frequencies. A survey about springs repair indicates springless garage door lasts five times longer than the normal torsion or extension springs. It is safe for houses that do not need hefty garage doors and offer adequate light use protection. The current technology does not support heavy wood or metal doors to roll up with the motor's springless door. Even industries are switching to such doors to avoid garage doors getting stuck in the middle problem.
Authentic And Affordable Repair Services
Supreme Garage Door offers outstanding service of springs repair in and around Texas. They listen to the customer concerns and suggest a suitable repair and provide regular maintenance service to avoid significant repairs during the period of a contract providing a wholesome solution to all your garage repair needs.
More Of Garage Door Repair – steel installation, garage door spring adjustment, tune-up and inspection, garage weather stripping, cable, roller, and hinge replacement and more…
Garage Door Springs Repair - FAQ