LiftMaster Garage Door Openers - A Unique Curb Appeal
A LiftMaster garage door openers gives your house a very unique outlook, everyone wants their house to look appealing to people who visit or just people passing by. Supreme Garage Door with the help of LiftMaster door openers will make sure your needs are fulfilled and prioritized by us. Call us and get a LiftMaster door opener installed! 
LiftMaster Garage Door openers Service
Garages are significantly resourceful for each home; They can be used as a place to store items that you can't place anywhere else in the house or more commonly used to store vehicles so they're safe. Having a LiftMaster door openers is a blessing, your home's entryway and outlook will be refined by our services and you won't ever regret picking up the phone and calling us now. Supreme Garage Door provides many different kinds of services, our LiftMaster openers service is a service in which we have our mechanics check out your broken door opener and find possible solutions to fix it, in case your door opener has been exposed to heat and is unfixable, our mechanics can replace it with our very own door openers on the spot. We can also install a LiftMaster door openers sensor or repair your pre-existing one. Working in Texas for over a decade, our LiftMaster garage door openers replacement and LiftMaster door openers installation are second to none. Call our experienced mechanics now!
Providing A Pre-Requisite!
Many recent doors have a solid system, but like every other system, it can fail. There's no knowing when a crisis can emerge, you're late for something and you get stuck in your garage since it won't open. Fortunately, this is why we insist on having our LiftMaster door installed, they consist of up-to-date LiftMaster garage door openers and can get you out of your mess in no time. A LiftMaster door opener is unlike any other, it is modified to work properly in the long run so you don't ever find yourself locked outside or inside of your garage.
Repairing And Installing An Advanced System!
Many new doors are built with advanced sensors that tell you whether the door can be shut properly and if something's blocking it, this way you don't have to worry too much about parking your vehicle correctly as the door will tell you if you're not. Once you get used to the sensors, there's no going back. If you need a LiftMaster garage door openers sensor, our garage door near me experts are the people for you. We can likewise also fix your pre-existing sensor and replace it with our very own LiftMaster door openers sensor so your LiftMaster door openers can function properly.
LiftMaster Garage Door Openers Replacement - Replacing Your Damaged Necessity
A door opener is a delicate piece of hardware, the gadget itself is a new advancement in the garage world. We, at Supreme Garage Door, have had many customers who used to think their door opener was perfect until it broke and they had us replace them with our LiftMaster door openers replacement service. They've never been disappointed since. Our LiftMaster door opener replacement scheme is one of a kind, we can replace any kind of door opener with ours at a reasonable rate.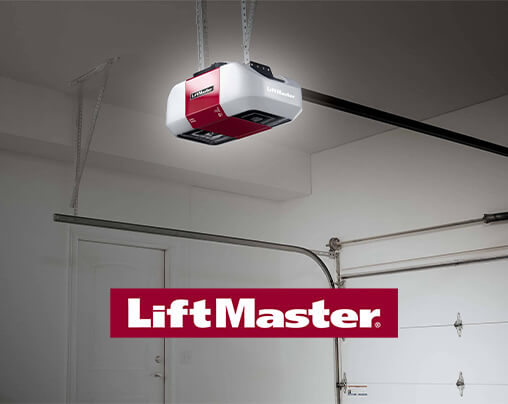 LiftMaster Garage Door Openers Installation - Installing The Best Garage Door Openers
A garage door and opener go hand-in-hand, one is rendered useless without the other. Many door openers are software-based and some are hardware-based, getting a LiftMaster door openers installation is absolutely necessary for your door to function properly. We don't want you to be locked out of your house because you installed a low-end door opener, a LiftMaster door opener installation will make sure your LiftMaster garage door opener is durable in the long run.
An Appeal That Can't Be Denied
From our door openers to our door sensors, everything is made to fit perfectly well with your pre-existing garage. This way, your home's outlook isn't affected and its appeal is only made better. This is why we are the people to call no matter where you are in Texas, get our garage door repair services today!
LiftMaster Garage Door Openers - FAQ